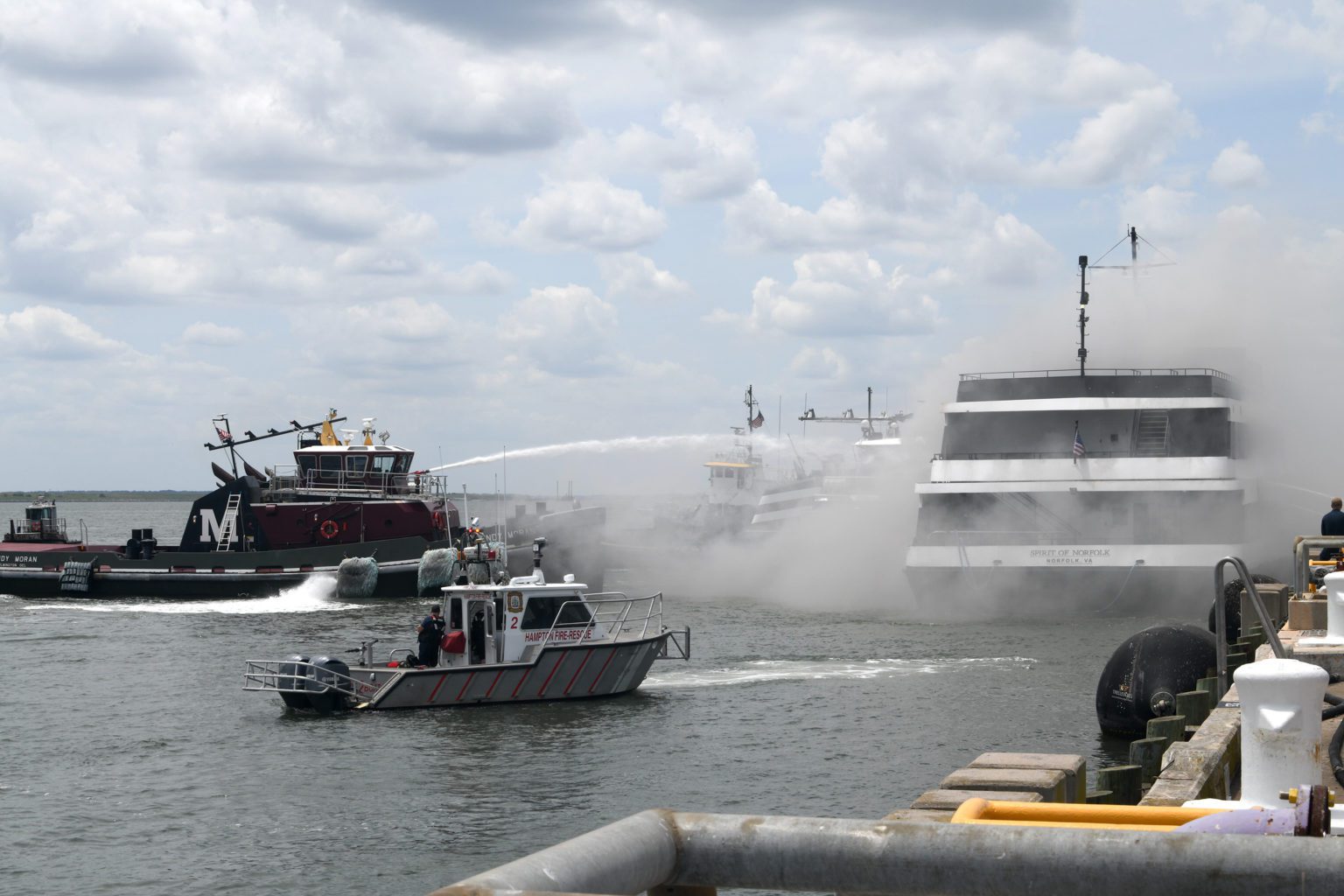 On June 7, 2022 around noon a fire was reported on the passenger vessel Spirit of Norfolk. At the time of the incident, it was reported that more than 100 people were onboard, mostly elementary school children.
This prompted the swift and fearless response of our crew who assisted the United States Navy, United States Coast Guard, and local fire departments in ushering the Spirit of Norfolk along Pier 4 at Naval Station Norfolk with a fire still ablaze in the engine room.
A spokesperson for City Cruises confirmed that the vessel was hosting a school group with 89 students onboard.
"Today Spirit of Norfolk suffered an onboard fire while servicing a school group of 89 students. Our onboard crew acted swiftly and immediately notified first responders upon notice of the incident and brought all 106 passengers and crew safely ashore. On behalf of City Cruises, I would like to thank the local authorities, including the Norfolk Naval Station, the Coast Guard, and our local fire departments for working so quickly to ensure that all of our passengers and crew made it safely ashore."
Thankfully everyone was safely evacuated. Thank you to our crew for rising to the challenge safely and effectively responding.
---
Comments: