A History of Innovation and Evolution
One of the oldest companies in America, Moran has survived and prospered by continuously reinventing itself for over 160 years. Starting off in 1860 as a tugboat company, we have grown from those roots to become a dominant provider of towing services, bulk marine transportation, LNG support operations, and environmental recovery services. While economies, cultures, markets, and technology will always continue to evolve, our steadfast commitment to partnering with our employees and customers to solve our customers marine transportation needs has enabled us to stay the course year after year.
Cultivating Candid Partnerships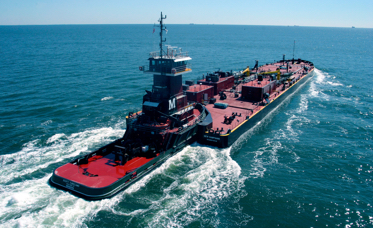 In today's frenetic world, Moran offers a safe-harbor for customers, employees and communities who value a long-term approach that is focused on stability, safety and sustainability. We believe in long-standing relationships where the needs of all stakeholders can be met by listening, responding, and adjusting behaviors, strategies and investments. Consequently, our employee, community and customer relationships often span many decades with all parties reaping the benefits that patience, thoughtfulness and trust can create.
Powered by Principles
That's not to say that Moran is old-fashioned in any sense of the word. As a matter of fact, while we pride ourselves on traditional values of hard work, honesty and fairness, we are a resolute believer and investor in technology, change and advancement. We honor our well-deserved, high-quality reputation and legacy from the past while keeping a keen eye on what our future holds. We achieve our goals and continued prosperity by allowing our history to serve as our backbone and our future to serve as our inspiration.
Steering Marine Transportation into the Future
We intend to keep investing in, building, adapting and growing our people and our assets to lead the marine transportation industry through technological, human, regulatory, and energy sector revolutions throughout the next century. Whatever your marine transportation needs, Moran will be here to calm the waters for you.