Do you have a yearning to do something meaningful? Do you want to engage in work that affects the lives and livelihoods of all Americans? Would you like to work in an environment where you collaborate with colleagues who've got your back and leadership that looks out for your future? If your answer to these questions is yes, we want you to consider coming aboard Moran.
Seaside or Seafaring?
Our company engages in the marine transportation of goods, energy and raw materials in and out of 17 ports on the U.S. East Coast, Gulf Coast, Puerto Rico, and Mexico. We help move things like food, fuel, furniture, shoes and fertilizer, to name just a few types of cargo, to and from every crevice and corner of the world. Our employees work in port locations handling local shipping logistics, many work on board our vessels, and others are employed in our corporate headquarters. Whether you want a job that gets the wind in your hair or one with a desk and a chair, we have a space for you.

We currently employ over 1,000 people in our maritime business across a wide geography in almost every job description imaginable, including captains, engineers, mates, and deckhands on the boats, and people in operations, information technology, human resources, accounting, sales, etc. in shoreside offices. We are always on the lookout for talented, forward looking people who will embrace our culture of innovation, opportunity, diversity and service. Where will you fit in?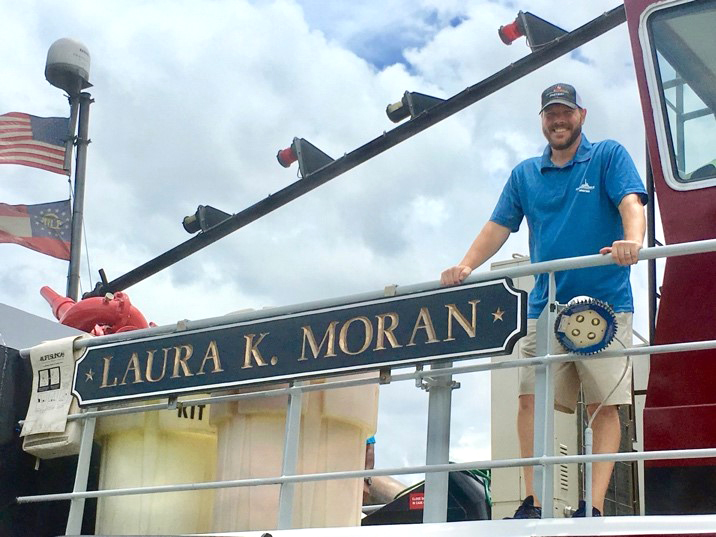 "I've been with Moran now for 18 years—came up as a hawsepiper, and am now a full time Captain. Moran is constantly making safety a #1 priority for our crews and the environment. Our policies, training, regular drills and meetings keep us sharp and on task, to make sure that our job is done right and safely with no damages or injuries. One of the reasons I like working for Moran is the morale. It is tough being away from our families to do our job, but knowing that the people and environment that I work in is enjoyable makes it nice. We all look out for one another, so I consider these guys my second family."—Daniel Reed
Captain, Cooper Moran
Integrity, Loyalty, Respect
We're all about creating enduring relationships with our customers, our employees and our workplace communities. We seek long and productive partnerships with all of our stakeholders and are gratified that so many of our customers and our employees have remained loyal to us for decades. We think this because we treat our partners with integrity, and respect. A privately-owned company, we are not subject to external pressure to maximize corporate profits to satisfy Wall Street, a stress that publicly traded companies may face. Instead, as one of America's larger employers based on annual revenues and number of employees, we have the financial resources to do the right things for the right reasons.