A Leader in the LNG Industry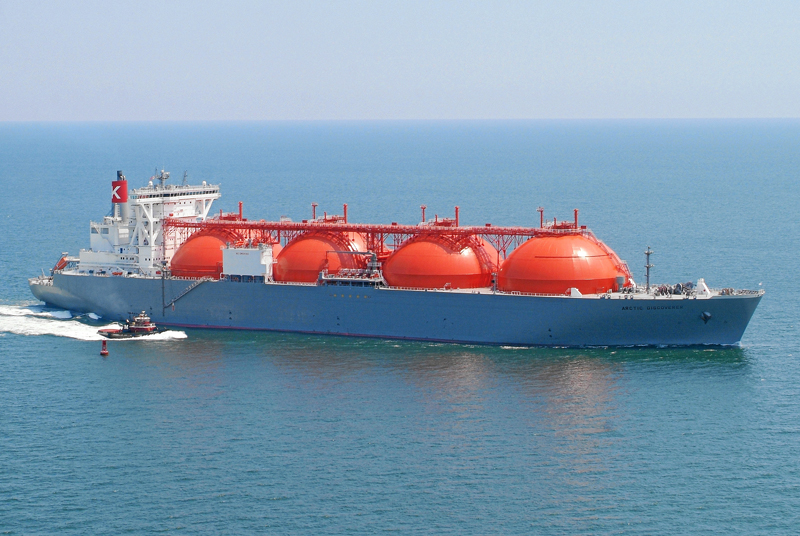 Moran has a long history within the LNG industry dating back almost 50 years ago when we built, owned and operated the country's first LNG barge. As the leading provider of marine services to LNG terminals in North America, you can rely on Moran to be your innovative partner in solving your LNG transportation needs.
A Reputation for Safety
Due in large part to our outstanding safety record, Moran has been chosen to actively collaborate with major energy companies in four key LNG import and export terminals in the US and one in Mexico, providing LNG tanker escort, docking assistance, standby support and related services. Our fleet of powerful and sophisticated Z drive tractor tugs is manned by highly trained crews to ensure that import and export LNG cargo is managed safely, reliably and securely.

All four US-based terminals we serve originally functioned as import only operations. Due to increased production of natural gas in the US, each of these terminals has recently added export capability as well. We take pride in the fact that Moran has been chosen to also serve all of these terminals as their export towing provider, a testament to the high level of service and professionalism we delivered under our original import contract.
Risk Management
With today's focus on CO2, sulphur, and particulate emission reduction, clean burning LNG will play a growing role in the energy mix in the years to come. Not only is LNG a low pollutant fuel but it is also a vital part of the drive to zero emission alternatives such as solar and wind electricity generation. While increased LNG traffic heightens the importance of safe operations, Moran's strict adherence to training and safety protocols that exceed any mandated standards, helps ensure reliably safe outcomes. We will always take the time to make the safe choice no matter the circumstances.
Backup Capability
Due to the substantial size of our company, Moran offers a depth of resources that few can match. Operating the largest fleet of tractor tugs in the U.S., Moran is available to provide rapid backup when routine maintenance is required, or in the event of an unscheduled drydock or vessel outage. Likewise, our substantial pool of experienced and qualified mariners is available to supply staffing reinforcement if your LNG delivery quantities or schedules unexpectedly change and you require additional manpower.
Ongoing Investment
Moran is committed to ongoing investments in additional state of the art tugs to service LNG tanker transportation needs. We are continuing to add to our current fleet that includes 49 tractor tugs, 21 of which are FIFI 1 and escort capable and another 15 which are not FIFI1 but are fully escort capable. Moran is increasing its fleet size by an additional 25%, and has recently launched an expansive multi-year new build program in order to offer our LNG customers an unmatched number of new, technologically sophisticated, and powerful tugs.
Innovation
Every LNG terminal and port location is unique and there is no one solution that fits all. With substantial experience in a wide variety of marine LNG operating areas, Moran stands ready to help you assess and establish the best way to work within your geographic and regulatory constraints. We are proficient at working with local partners, other towing companies, shipowners and operators, and a variety of energy producers as well as the US Coast Guard.
Beyond Terminal Services
Moran started operating the first LNG barge in the US many years ago. Our experience operating an LNG barge coupled with our familiarity with LNG terminal services has led us to work with industry partners to design new LNG small scale transportation and bunkering vessels.