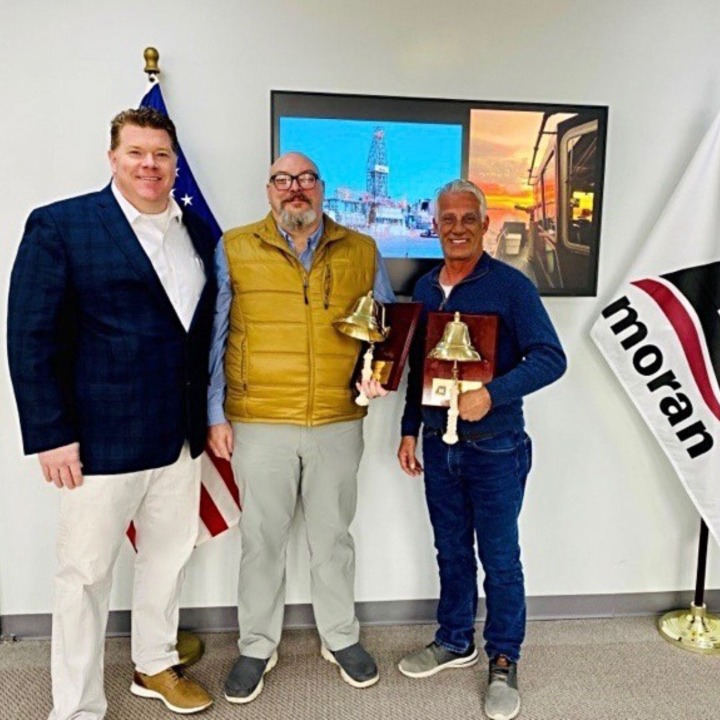 On March 17, 2023, Moran's Training and Employee Development department presented the first-ever Brass Bell Award to Captain Royce Legg, Moran Lake Charles, and Captain Jeff Welch, Moran Port Arthur. The Brass Bell Award was given in recognition of those who have gone above and beyond their required duties. These two captains are exceptional in their dedication, giving their time, passion, and commitment to excellence in mentorship, coaching, and training of mariners across all our ship-docking divisions. The award was presented fittingly at Moran's Basic ASD course held at the United States Maritime Resource Center (USMRC) in Middletown, Rhode Island. The Brass Bell Award and the level of commitment demonstrated by these gentlemen truly represent who we are as an organization.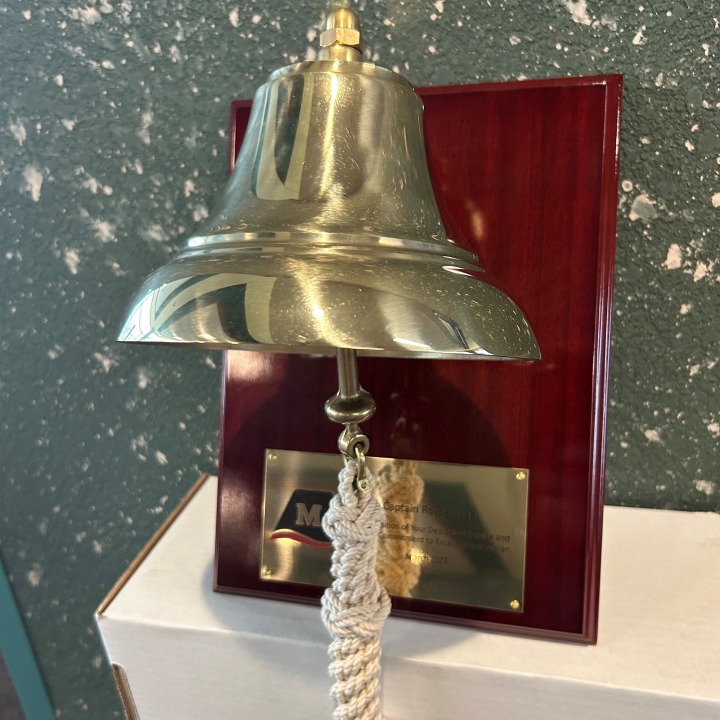 Kelly Curtin, Manager of Training and Employee Development presented the award:
"Mentor, Coach, Trainer — There are countless people from across Moran's ports who can list these terms as a favorite part of their job. Moran is lucky to have an outstanding fleet of mariners and shoreside staff who serve in these very important roles every day.
The impact of a mentor, coach, or trainer can easily be overlooked. It really can't be shown on paper, it is hard to track with data, and it isn't a number which can be counted. But its importance cannot be overstated.
Being an effective mentor, coach or trainer is a personal choice and often means more work, time, and patience. However, the choice one makes to serve in this very important role has tremendous benefits and leaves a long-remembered impact on the mariners they have guided and whose example they follow. The work of a mentor is paid forward to their mentee and the impression they make is carried with the mariner throughout their career.
The Moran Brass Bell award recognizes the recipient's dedication, passion, and commitment to mentorship, coaching, and training and the profound impact they have on Moran's mariners strive for Excellence.
On behalf of everyone at Moran, the Training and Employee Development department is honored to present the Brass Bell recognition award for Mentorship, Coaching, and Training to Captain Royce Legg and Captain Jeff Welch."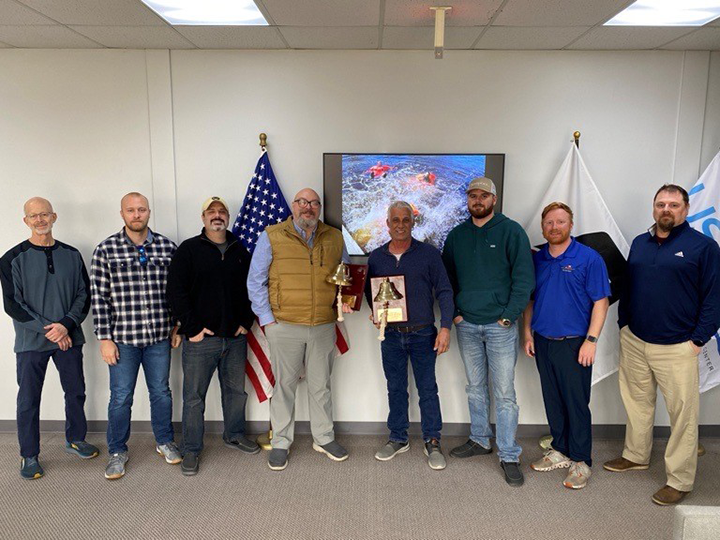 ---
Comments: