Moran – Tightly Tethered to the Environment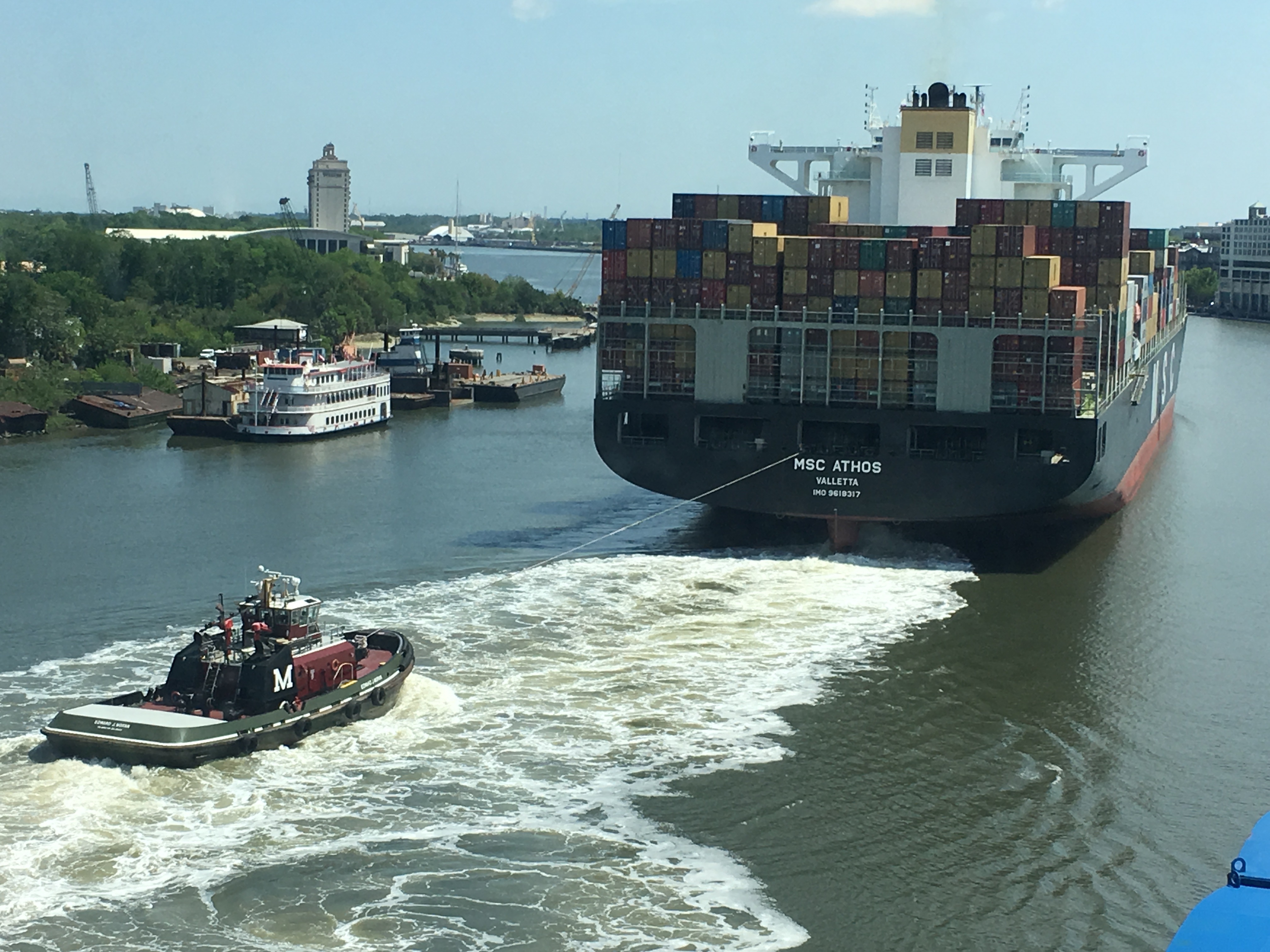 At Moran, we believe that environmental protection and economic growth can and must go hand in hand. We recognize the huge responsibility we bear in providing safe marine transportation, oftentimes for potentially hazardous materials. Knowing that our waters, our earth and our people deserve our unwavering protection, we come to work each day with the single-minded objective of avoiding accidents.
Our Safety Obsession is Key to Environmental Responsibility
The most important action we can take to sustain our company, our employees and our environment is to focus on safe operations. Consequently, safety is the top priority at Moran. Maintaining a highest reputation is critical in our line of work and all employee training and operating systems are developed with the goal of keeping our people, our assets and our environment safe from harm.
Taking Proactive Steps to Protect the Environment
Our commitment to environmental stewardship has a long history. In 2005, Moran became one of the first maritime transportation companies to operate only double hull petroleum barges, long before a 2015 deadline. Likewise, we used the lowest sulfur fuel available well before it was required. And, our significant and ongoing investment in building new tugs with their enhanced bollard pull, ABS escort rating and improved maneuverability also contributes to safer operations.
Reducing Harmful Emissions
On the emissions side, our Engineering and IT experts have developed programs to closely monitor fuel consumption and engine health, enabling us to lower greenhouse gas contaminants. We also continually investigate alternative propulsion systems and other fuel types to further improve our environmental footprint. Our studies have included propulsion systems featuring hybrid solutions, battery technology and diesel electric systems. We are also exploring other available fuel options including bio-diesel and LNG which are currently under consideration for future use.
Shoreside, we have installed shore power connections in almost all of our ports to minimize use of auxiliary engines as a power source, further lowering exhaust levels. We are also working to reduce electrical consumption on our boats and barges and on land by adopting new technology and products that minimize electrical use.
Safeguarding the Environment – The Little Things Add Up
Of course, the little things matter too, which is why we strive to choose the most environmentally friendly paint, lubricants, seals and other non-toxic products to maintain and operate our vessels. We have also replaced incandescent lighting with more energy efficient higher performance fluorescent or LED fixtures wherever possible. And our team of safety experts continually reviews ways to protect the biodiversity of the waters where we operate.
Acknowledging Global Climate Change
We believe the threat of global climate change is real and our port locations have experienced its impact first-hand. In recent years, unprecedented levels of flooding and destructive storms have disrupted our operations and threatened the safety of our employees and their families. We, like so many others living and working near the water, have suffered costly hurricane related damage to our facilities and our vessels. In addition, climate related crop destruction has impacted some of the cargoes we carry.
While a single perfect solution to climate distress is currently out of reach, we are committed to continuing to apply multiple strategies to reduce our environmental impact.
Preventing Pollution through Successful Vessel Rescues
Moran' swift and capable rescues of countless vessels in distress have prevented immeasurable spills and other serious pollution threats.
Ecosystem Rehabilitation – Reef Program
As active members of a variety of marine and shipping associations, as recreational boaters, and as concerned citizens of the world, we are all too aware of the degradation of our world's waters due to climate change and over-fishing. To help with the rehabilitation of marine ecosystems, we participate in artificial reef initiatives and have donated decommissioned tugboats in New Jersey, North Carolina, Florida and Maryland to be sunk in order to form reefs in the ocean.
With over 25% of marine species dependent on coral reef habitats, rebuilding reefs is an important practice that can quickly help rehabilitate the fish population by allowing for the growth of sponges, algae, barnacles, and oysters among other invertebrates, which help attract fish and create a thriving marine ecosystem.