A Common Bond of Philanthropy
We feel that a group of employees who share a common bond serving community and philanthropic activities creates a more deeply connected corporate culture and inspires greater employee engagement. Spread out across 19 different locations around the country, Moran's local port offices are deeply involved in the communities where they operate.
Charitable Initiatives in Our Communities
Our local offices determine the causes that are most meaningful to them and are quite active in supporting the charities and community challenges in their backyards. Every year brings new stories of our people giving back locally.
Some Moran employees have volunteered to teach high school seniors interested in getting into the maritime industry after graduation, using retired and donated Moran tugs for their teaching platforms. Others have participated in long distance runs to raise funds for breast cancer and other illnesses. Still others have participated in bike races to support MS research and other cancers. Another employee volunteers to save endangered birds. These are just a few of the many small but meaningful ways our folks continue to make a difference in their hometowns.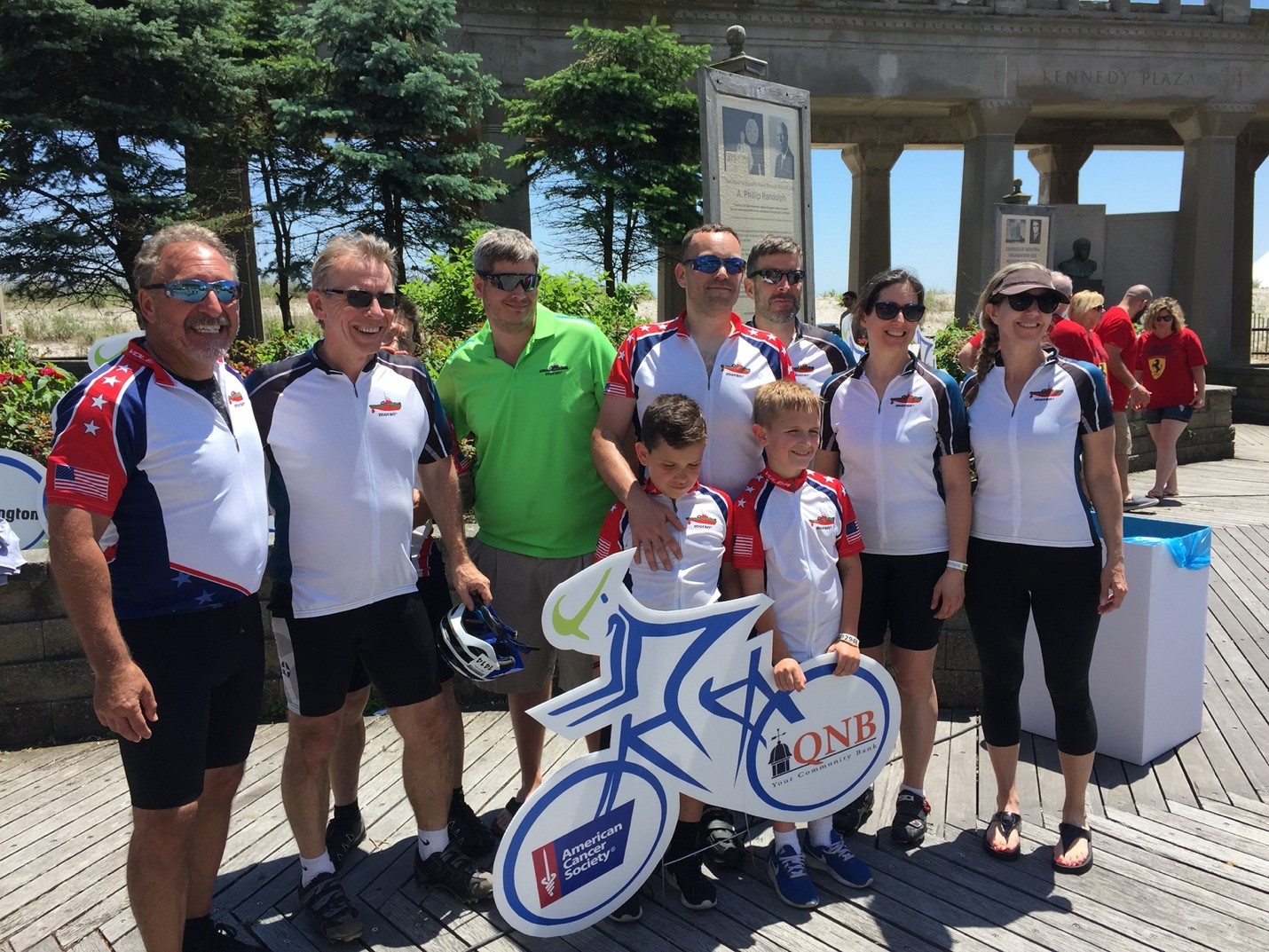 Volunteering in the Maritime and Scientific Industries
At the national and international level, many of our employees give back by contributing their time to various organizations including:
The Woods Hole Oceanographic Institute
The Marine Board
The National Academy of Science
The American Waterways Operators (AWO)
Moran Corporate Contributes
At the corporate level, since 2000, Moran's New Canaan, CT corporate office has organized an annual Christmas toy drive to benefit the Salvation Army's Angel Tree program, which provides toys for children whose families could not otherwise afford to buy them. The participation from our employees has been tremendous! Every year the toy collection grows, with all of us sharing the belief that every child deserves to experience the joy of Christmas morning.
At the corporate level Moran also donates annually to:
Seamans Church – assists mariners in need with counseling and support
US Coast Guard Foundation – assists US Coast Guard personnel and retirees
Multiple maritime academies
The Hogar del Nino emergency shelter for abused and neglected children in Puerto Rico
Scholarship to The Maritime Studies Program of Williams College and Mystic Seaport
A variety of local charitable initiatives in our port locations
Providing Coast Guard Training Assistance
Moran assists with Coast Guard training efforts by contributing tugs and services for special projects such as waterfront cleanups as well as officer training programs. In Baltimore and Norfolk, for example, Moran made part of its fleet of tugs available so that Coast Guard boarding officers could practice enforcing security procedures. Moran has also supplied tugs to haul barges full of garbage that have been collected by volunteers.
Painting Our Tugs Pink to Promote Breast Cancer Awareness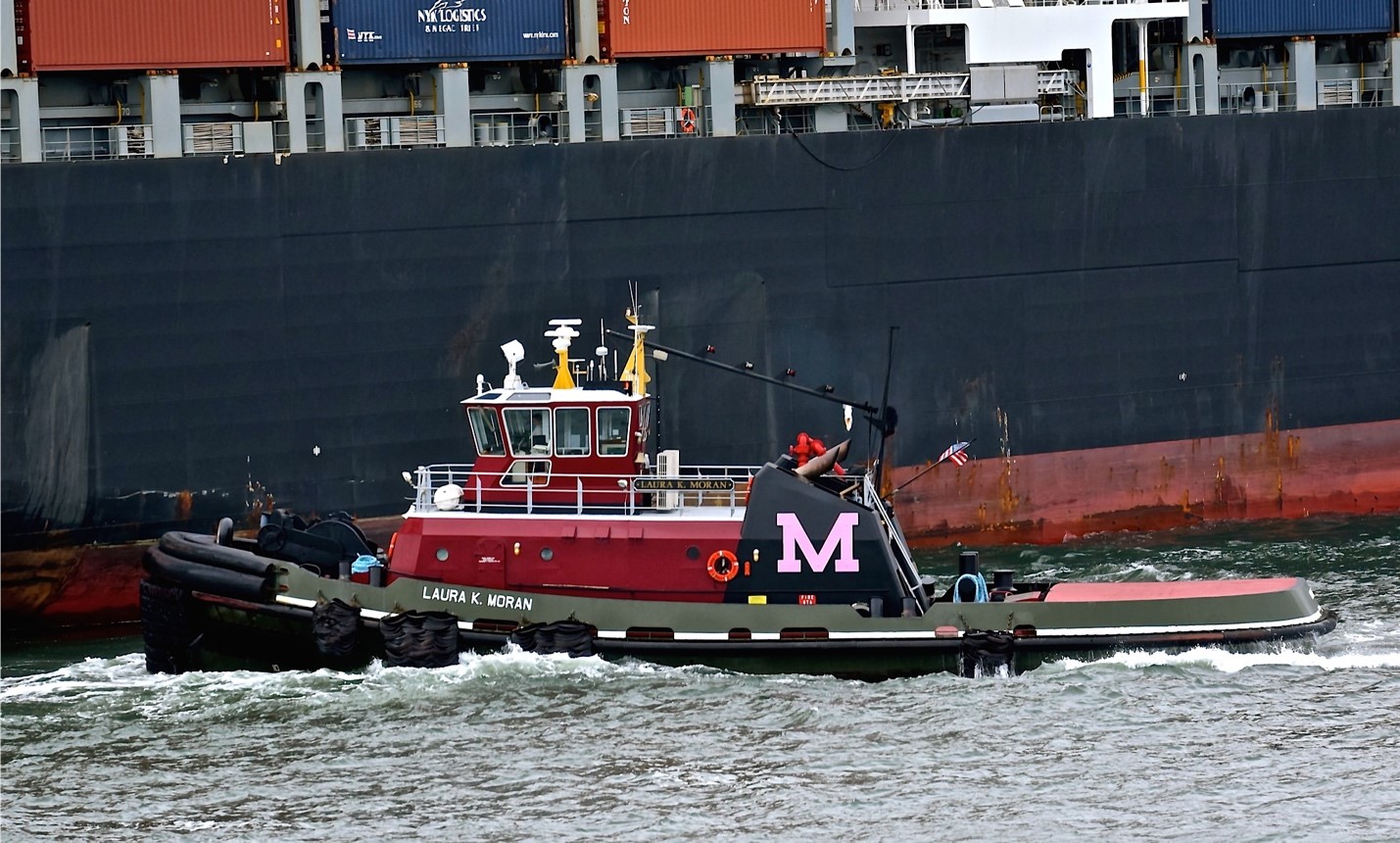 In 2014, a tug crew member asked if he could paint the white "M" on his tug's stack pink to honor a family member suffering from breast cancer. The request was immediately granted. The rest of the fleet eagerly followed suit and since 2014, more than 100 Moran tugs have painted their "M" pink every year in October.
As Moran Vice President Peter Keyes explained, "Members of our company have been touched by this disease and it's our way of bringing awareness to the subject. We don't send out a press release but go about in our own quiet way, honoring the efforts to fight the disease."