Line Boat and Ship Chandlery Services are provided by our subsidiary O.E. DuRANT.
About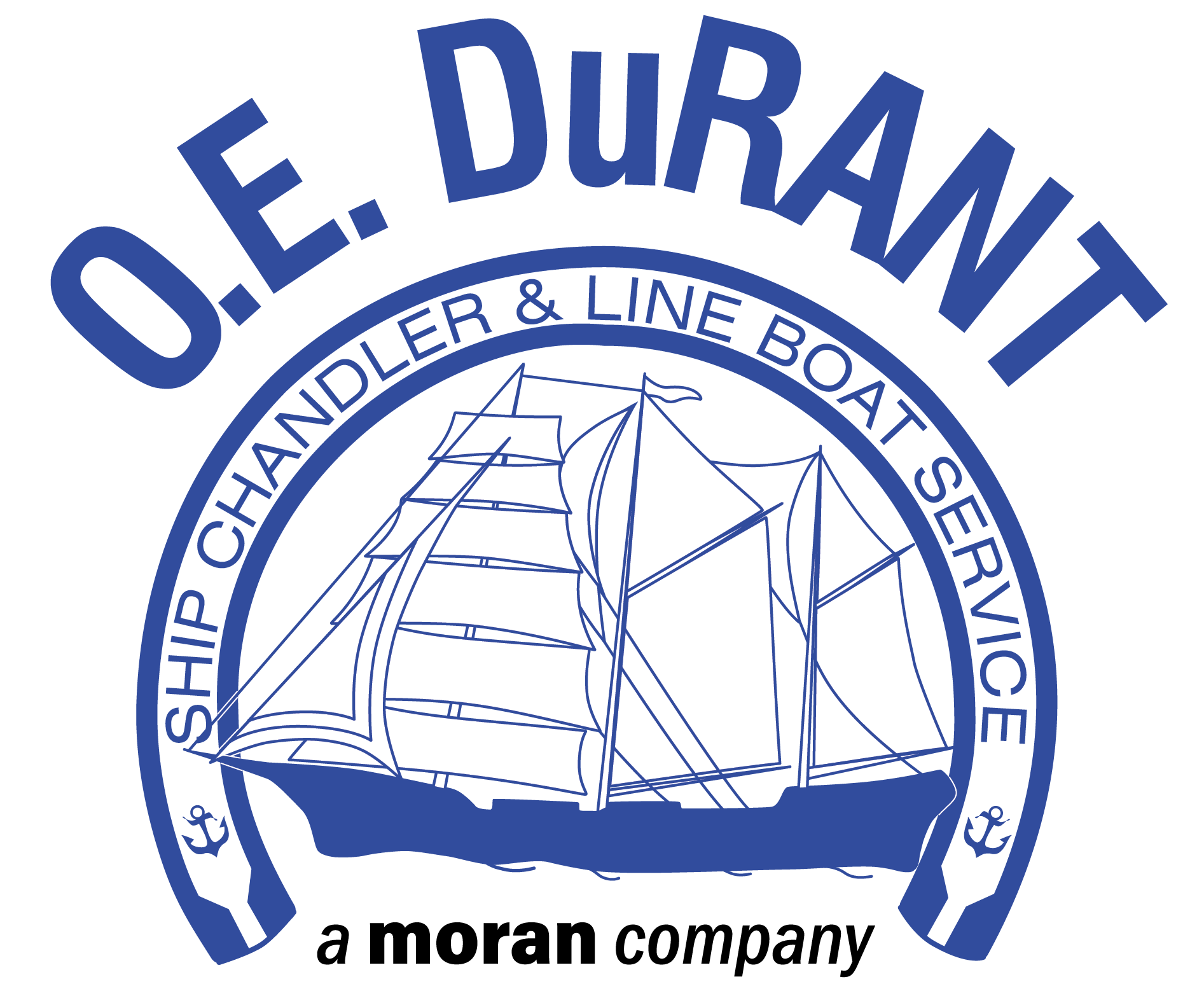 O.E. DuRANT Ship Chandler & Line Boat Service is headquartered in Wilmington, NC, with an additional location in Charleston, SC. O.E. DuRANT is part of Moran Towing Corporation, and provides marine services within Moran Environmental Recovery's Response Services group.
O.E. DuRANT carries a full line of Provisions, Deck, Engine, Cabin, Galley, and Bonded Stores. Both locations have a 10,000 sq ft warehouse with freezers, coolers and dry storage space to build and stage your orders or spares. We operate launch and line boats in both Wilmington and Charleston along with a 20ft by 40ft deck barge which services the port of Wilmington.
We also own a fleet of delivery trucks to service your needs on the U.S. East Coast from Norfolk, Virginia to Savannah, Georgia. With more than 100 years of line handling and maritime supply experience, O.E. DuRANT stands ready to assist with any of your Chandlery needs. Customer service is our number one priority with line boat, launch and delivery services available 24 hours, 7 days a week, 365 days a year.
History
O.E. DuRANT's business has a deep history in the maritime community. In 1901, Oscar A. DuRant assumed the general management of Wilmington, North Carolina's local ferry boat business. The office was positioned out over the Cape Fear River, at the end of Market Street. As the local farmers were bringing their merchandise to the docks for the ships to purchase, the business evolved into the ship supply business. In 1913, Oscar E. DuRant (son of Oscar A. DuRant) and a business partner named Anderson renamed the business to "Anderson and DuRant, Ship Chandlers."
O.E. DuRANT is part of one of the largest privately held maritime companies in the United States. Together Moran, Moran Environmental Recovery (MER), and O.E. DuRANT provide safe and effective marine solutions to government, marine, and energy industries throughout North America and beyond.